Creative Action by Teens
Express yourself
and make a difference!
Creative Action by Teens
Take your art and design to a new level! Express your voice and ideas while creating art, graphic design, and more.  You will get to work on both individual and collaborative projects, take field trips, and exhibit your work in the DAVA Gallery.  Boost your skills for getting a job or going to college while having fun working with other creative teens.
CAT is a free program at DAVA. You are expected to attend class each week, and you earn a small stipend for your hard work. Come to DAVA to fill out your application and join!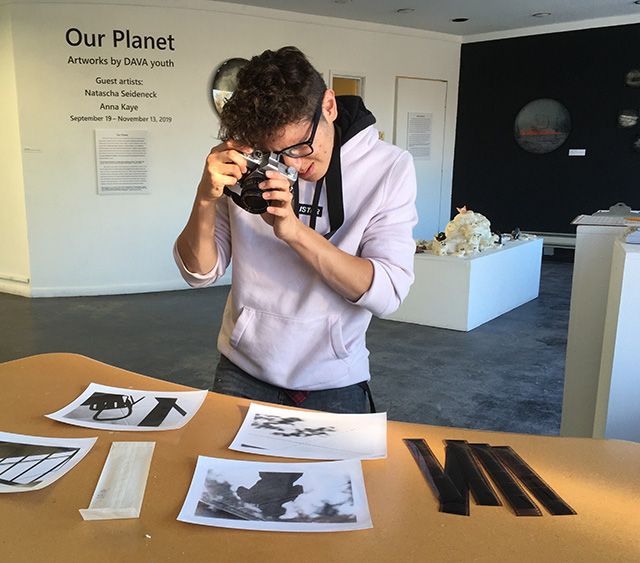 I love being able to show my art in the Gallery.  It helps me be confident and also do projects that help people.
- Samantha, age 14